This update adds:
- support kernel xeBuild 14699 thanks.
- Added patches Dashlaunch 2.27
- Update build.py in 1.1 (now compatible with the Falcons)
- Added support for 5771 and 6751 BC
- The fcrt.bin is now injected into freeBOOT ( If you have a 1175 drive, you must have a source containing the nand fcrt.bin, which is not the case with former freeBOOT generated by my tool. ).
- Adds support for consoles with no DVD player (JTAG only) - The patch is automatically added fcrt.bin fcrt.bin if not present in the source nand.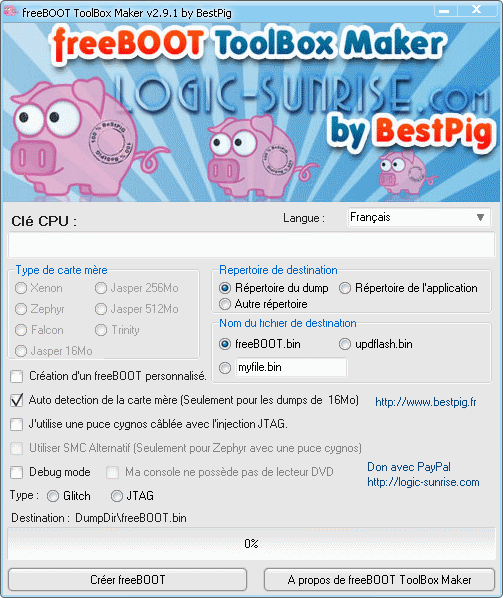 Download:
http://www.bestpig.fr/files/freeBOOT...x_Maker291.exe