Print-Screen Prank
---
This is just seriously funny if you can pull it off. Do it at work on someone elses computer or do it to your friends computers while visiting.

step 1 - Take the picture
In this step you need to close all those open window. Then you need to move the cursor off the screen and press Print screen on the right of the keyboard.

step 2 - Save the Picture
The next thing to do is save the picture. Open MS paint and go to Edit then Paste . Then save it to the desktop (it doesn't matter what you name it. You won't see it on the screen).

step 3 - Hide Icons and Taskbar
After saving the picture, You need to right click on the desktop. Then in the Arrange Icons by menu uncheck the Show Desktop Icons button. If you really to make them mad you can drag the Taskbar down so they can't click on that either.

step 4 - Set the Desktop Picture
Last but not least, set the picture as the desktop background. To do this right click on the desktop. Then go down to Properties and go under the Desktop tab. After that click on Browse and set the pic as the background. Click Apply and your all done.
__________________
_______Some Helpful Links______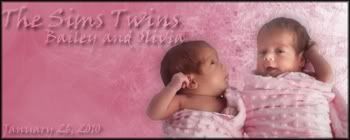 HIT THE
BUTTON BELOW IF SOMEONE'S THREAD/POST HELPS YOU