Quote:
Alright, if you're viewing this tutorial, you're probably a Vista user and/or just can't auto-standby due to the Run-time error 17.



Here's how to fix it. I'm using Zone Alarm Internet Security Suite so it might be a little different if you're using some other version. First you wanna go to Program Control>Programs.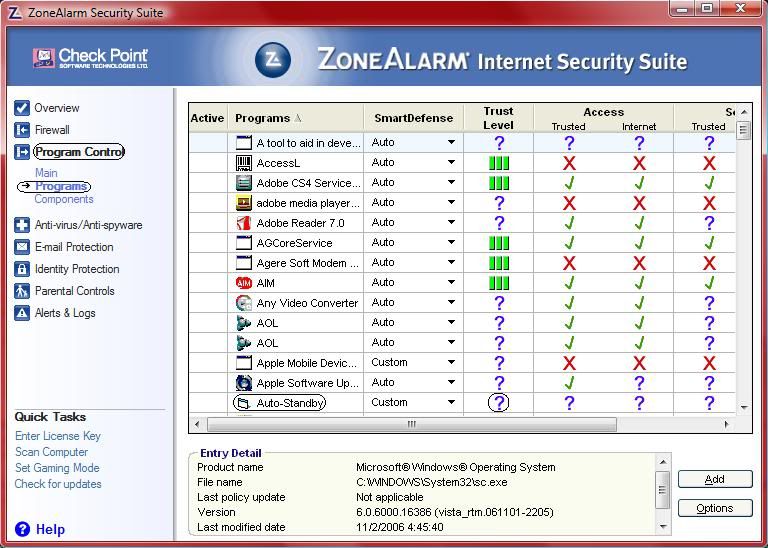 I circled some key stuff for you. Now find your Auto-Standby program or the name of your auto-standbyer, and click under the tab Trust Level.



Set it to Super (too lazy to test out Trusted, you wanna do it?) and start up the standbyer.
Set your times, start, and it should run smoothly
Taken from:
Code:
http://www.se7ensins.com/forums/topic/179728-tutorial-solution-for-runtime-error-17-za-auto-standby/
I don't have this problem on this computer, so I can't verify that this works, but hopefully it does. I used to have this problem on my old computer and I'm glad someone (hopefully) finally fixed the issue.