Infection Lobby
---
Hosting a free infection lobby. Just for fun... no unlocks or xp so don't ask, its not on a JTAG'd xbox.

GamerTag: SimsDelt
Infection You Are Hosting: Superspeed + Chopper Gunner Bullets (on Invasion)
Time Hosting/Time Zone: CLOSED
Friend Request/Message: Friend Request me then go to your friends list and go to my name and go to "Join in Progress"

*EDIT* Got a weird error... and it killed my infected game... said "Explosive bullets are not supported by turret" and then brought me back to Party Lobby... didn't get a banned xbox or anything... just weird..
__________________
_______Some Helpful Links______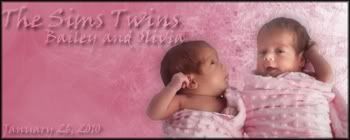 HIT THE
BUTTON BELOW IF SOMEONE'S THREAD/POST HELPS YOU
---
Last edited by SimsDelt; 03-14-2010 at

04:56 PM

..